Description
Are you looking for buy Steam Wallet codes/cards? Yes you are at the right place, You can Buy Steam Wallet codes From Bangladesh.
What is a Steam Wallet?
To put it shortly, Steam Wallet is a virtual cache of currency which you can use to purchase products in the Steam Store. Steam Wallet holds all the funds you have topped it up with, ready for immediate use.
---
GET STEAM GIFT CARDS FAST BY DIGITAL DELIVERY
The Steam Gift Card provides the ultimate video gaming experience and makes the perfect gift choice for all video game lovers. Purchase a Steam Wallet Code to keep yours, or your friend's account loaded to get the newest, and greatest content the PC gaming world has to offer. The Steam Gift Card is delivered digitally via e-mail and is easily applied to any Steam account.
It's easy! Just fill in the ID, complete the payment, and Steam Wallet Code will immediately send to your email!
You can find additional support for the Steam client here: https://help.steampowered.com/en/wizard/HelpWithSteam
---
How To Redeem Steam Wallet Code
Check your email for the code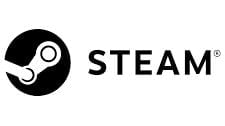 Open your Steam, go to your profile and select View My Wallet.
Click on the Redeem a Steam Gift Card or Wallet Code.
Enter your code voucher in the Steam Wallet Code column. After you done press Continue.
You successfully redeem your Steam Wallet Code!
Top Up Steam Wallet Code fast and cheap!
---
5 GOOD REASONS TO BUY A STEAM GIFT CARD
Steam is the gaming marketplace that all gamers love. With so many titles from top-tier and indie developers trying to make a name for themselves, you can't go wrong when you buy a Steam gift card.
Any gamer in your life will be happy with a Steam card.
But what can you do if you receive a Steam gift card? What are your options?
There are a lot.
1. Buy Games from Developers Across the World
If you want to buy and download games immediately, there's no better marketplace than Steam. Steam is filled with the world's best games, and all of the games are priced perfectly for sale.
A lot of games are discounted.
But the real sales happen a few times a year when Steam decides to offer their seasonal sales. You'll be able to save tons of money on the world's leading games.
There are special offers going on every day.
Tons of games go on sale every week, so you'll be sure to find a game within your budget. When you're on the site, you'll also find that there are suggested curators that will be able to help you find a lot of great games to play.
You'll also find that unless you're an avid gamer, there are going to be a lot of games that you have never heard of. Sometimes, you'll even find games that are rarely mentioned online.
2. Buy Software with Your Steam Gift Card
Maybe you want to buy a Steam gift card online and use it to purchase software. We've all been there before, and it's a great option. Steam does have its own selection of software you can purchase.
But the software collection is nowhere near as extensive as the company's gaming catalog.
You'll find that there are a few sorting options for software:
– New and trending
– Top selling
– What's being used
You can also filter by a variety of different software categories, including:
– Animation & modeling
– Audio production
– Design & illustration
– Education
– Game development
– Photo editing
– Utilities
– Video production
– Web publishing
Many of the software options available are geared towards gaming and the gaming community.
Featured bundles are also available, and these are great options that offer steep discounts on a variety of software.
Steam is working with software developers in several fields to try and flesh out their software packages.
3. Send Digital Gifts to Friends or Loved Ones
Let's assume that you buy a Steam gift card or you receive one for your birthday. You don't have much time for gaming anymore, or you simply get tired of playing games by yourself. I find that gaming with friends is a lot more fun than gaming alone.
So, what can you do?
What's really neat about Steam is that you're able to "share the love."
You see, Steam is meant to be played with others. Millions of people are on the platform, and it's a great way for you to not only meet these people but also join them in games. Using the Steam platform, you're able to digitally send anyone a gift.
I did this with Days Gone, and it was one of the best decisions I made.
If you've ever played Days Gone, you know how fun and addicting the game can be.
Steam allows you to send digital gifts to others, so it's a great option if you're feeling generous and want to be able to play games with friends.
4. Offer the Gift Card as a Gift
Perhaps you bought a Steam gift card, but don't have plans to actually use it. You can always gift it to another person.
If you're planning on buying a gift for a friend, there are a lot of ways to buy your Steam gift card online in bd.
Sometimes, people simply want to offload their gift cards, so they'll sell them to a gift card exchange.
This is a great option for any gift card lovers that you may have in your family. Simply send them a gift card, and they'll be more than happy. In fact, over 50% of people would rather have a gift card than a physical gift.
Why?
People are very picky. They'd rather choose their own gifts than have someone else pick something that they may not want.
It's actually easier to just buy gift cards at this point.
What about if a person prefers games? Good. Buy them a Steam gift card and let them go through the hassle of choosing their own games. It's a lot easier than putting all of that effort into choosing a game for someone only to find out that they already own it or someone else bought them the same game.
5. Exchange Your Gift Card for Another Option
If you buy a Steam gift card online or receive one from someone else, there's no harm in exchanging it for another option. There are more than enough options available to help you exchange your card for something that you actually want to buy.
For example, you can always exchange your card for a Google Play or iTunes card.
You can also exchange your card for one of the many other gift cards that exist. When you do exchange gift cards, I want you to be absolutely safe when doing so.
Steam gift cards offer much more than just the option to buy the world's best games. When you use these gift cards, you'll be able to join a community of other games. The community itself is impeccable, but there are also discounts on games and even hardware for sale.
All of it is available on Steam, and with millions of users, it's a platform that is going to be around for decades.
---
Frequently asked questions about Steam Wallet
1. Do the funds expire?
No, they don't.
2. What can I buy with Steam Wallet funds?
Everything on the Steam Store (games, software, movies).
3. Where can I buy Steam Wallet codes/cards?
There are many retailers, digital and physical which may have them in stock. In case of physical stores it depends on your region, not all of them operate everywhere in the world.
4. Can Steam Wallet funds be transferred to another account?
No. Once they are tied to your account, it is impossible to transfer them to another. If you wish to give funds to another account you need to purchase a new Steam Wallet code.